Home Seller Checklist
June 28th • 8 min read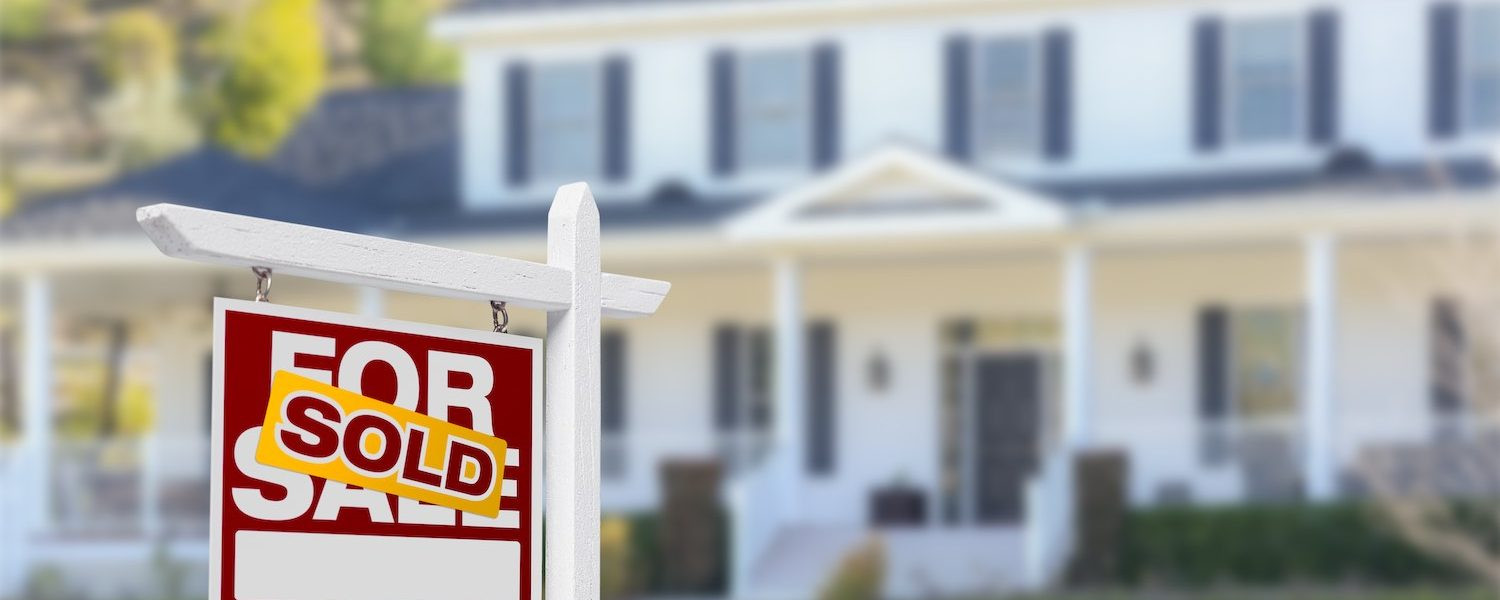 For many of us, what makes a home really feel like a home are all the little details and personalized touches we've added over the years. From the child's height chart on the wall to that bright paint we had to have in the kitchen to match the appliances, we surround ourselves with things we are passionate about.
However, in the real estate market, the key is to present your current home as a blank slate so potential buyers can visualize how they will make it their own. This means rolling up your sleeves and putting in some elbow grease to prep your home before putting it on the market. We've listed the best tips and tricks to ensure you're not spending any more time or money than necessary to sell your home.
1 Downsize and Declutter
Now is the time to get rid of all the unnecessary "stuff" you've collected over the years. Conduct a thorough walkthrough of your home and make a list of items in each room that you no longer need. Clean out the garage, attic, and any storage areas on the property. Plan a yard sale or utilize apps to sell off your unwanted items and earn some extra cash in the process. A decluttered home is not only more appealing to buyers, but also leaves you with less baggage to tote with you during your move.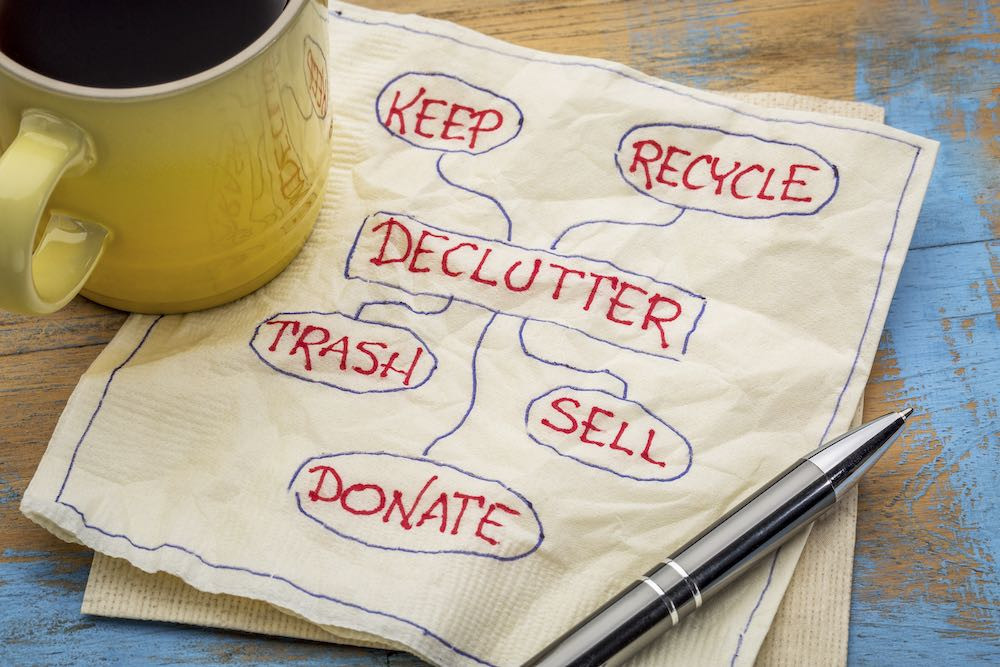 2 Perform a Deep Clean
This step is where most of your physical labor will come in. A deep clean is not just a routine vacuuming and dusting. Every inch of your home needs to be cleansed and wiped free from dust, dirt, hair, grime, scuff marks, particles, and the like.
Areas often forgotten during the cleaning process are:
Inside of cabinets and drawers
Baseboards
Tile grout
Oven, stove, and microwave interior
Ceiling fans and lighting fixtures
Behind and under heavy appliances
Other hard to reach places
Even though it's obvious that your home has already been lived in, you don't want your buyers to get that feeling. High corners, vents, and ceiling fixtures are often forgotten and covered in cobwebs. Curtain rods, shower curtains, blinds, and drapes are also things we don't normally bother with during an average clean up. Keep in mind that deep cleaning your home is an easier task after you've decluttered.
You can guarantee anyone about to invest hundreds of thousands of dollars is going to be eyeing your home up and down, looking for everything that's right and wrong with it. Many buyers will say no to a house that hasn't been fully cleaned because of the work they will have to put into it before they are able to move in, and others may use the need to clean it as leverage for negotiating the price down.
3 Repair Broken Items
All repairs should be made before putting your home on the market. Focus on small things like door handles, leaky faucets, and squeaky hinges. Most major systems will be evaluated during a home inspection, so don't worry about the big things for now. This is also the time to remove most of your wall decorations and patch up the holes made from hanging pictures. Replace any cracked tiles, stained carpeting, or peeling countertops.
4 Repaint Walls
One of the most popular pieces of advice is to repaint your interior walls. Even though you think it looks great as is and makes the room more appealing, it's important to remember that not everyone has the same taste. Repainting rooms can also make them look nicer, neater, and cleaner. Say goodbye to the bold reds, blues, and oranges, and stick with more neutral colors like white, cream, beige, and light tans.
Most potential buyers will pass on a home if they're not interested in spending the extra time and money to repaint before they can even move in. Opting for lighter neutral colors provides a better chance that whatever furniture they're bringing will still flow with the color pallette.
5 Add Curb Appeal
Florida is well-known for its lush and tropical plant life. This is the Sunshine State, so it's no surprise that many people spend a lot of time outdoors, hanging around the yard and enjoying the nice weather.
The exterior of your home and landscaping around it can be just as crucial to buyers as the interior. Ensure the yard is cut and edged, hedges and low lying branches are trimmed, and spruce up the walkways with some seasonal flowers. Clean out any gutters and make sure the roof is free from debris. Conduct a thorough sweep of the exterior and remove any cobwebs or wasp nests. Don't forget about the windows! Take time to window treat the glass and keep them clear and sparkling. If your patio, driveway, or another surface are in need of a thorough pressure washing, now is the time to schedule one or pull out your pressure washer.
6 Hire A Real Estate Agent
Hiring an experienced and personable Ormond Beach real estate agent should be the first step on your home selling journey. The overwhelming amount of paperwork and understanding of the home selling process are reason enough to hire a licensed professional.
Mike Glisson
Ormond Beachside Realtor
(386) 795-6050
Entering the market for sale by owner instead of using a real estate agent can bring many downfalls before, during, and even long after the sale of your home. These downfalls can include, but are not limited to:
Liability, which is entirely on the seller (you)
No automatic errors and omissions insurance (to protect you from mistakes)
Smaller market reach
Longer time on the market
Lower purchase price for your home
Selling your home is an important transition that requires the knowledge and insight from a trained and experienced professional. Without such help, you run the risk of possibly being scammed out of money, the very home you are trying to sell, or even potentially being financially responsible for burdens you were not expecting because you didn't fully understand a clause you signed.
In addition to removing those risks, real estate agents have substantial client bases that your home will be shown to which significantly outweigh the smaller market of people who may happen to come across your home by chance. With a larger showing of your home, you are more likely to sell it quickly and for an asking price you're comfortable with.
7 Stage Your Home
This trick makes the walkthrough more enjoyable for the buyer and allows them to better visualize themselves actually living in the home. Smell can be the first sense a buyer experiences when walking through the door, so make sure there aren't any underlying odors hanging around that you may have become immune to. You can light candles, have soft, inviting music playing in the background, and make a batch of fresh cookies right before the buyer arrives. Since you've decluttered, repainted, and scaled back on the decorations, any added touch will help to achieve that welcome home feel.