Mistakes to Avoid When Selling Your House
January 12th • 6 min read
Selling your house is a challenging task, especially if you make mistakes while doing so. Some of these mistakes can cost you in terms of how much you end up getting for your home. Other mistakes can make it more difficult to even find interested home buyers. Being aware of these kinds of errors ahead of time can help ensure that you sell the smart way. Keep in mind the following mistakes to avoid when selling your house.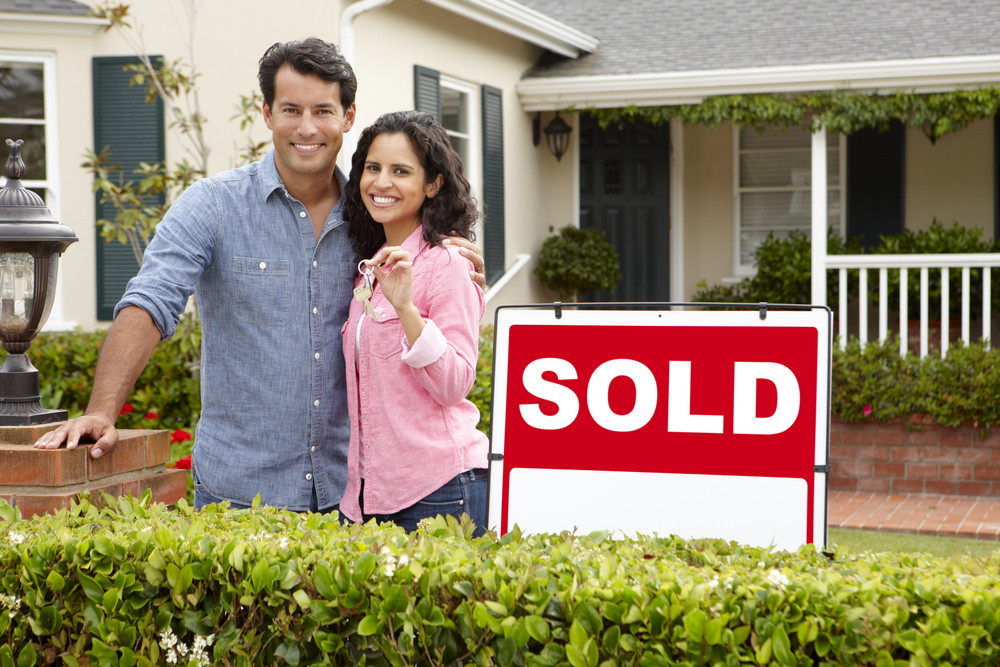 Asking Too Much for Your Home
While you want to get a good price for your home, be careful when determining your listing price. Asking for a price that's too high can cause a few problems when you're selling. You might have trouble attracting home buyers if your listing price is too high for their price range, which means it could take much longer to sell your home. If your home sits for a long time, you might end up having to settle for a price that's lower than what you wanted. Having a real estate agent do a comparative market analysis is a good way to avoid making this mistake when you put your home on the market.
Skipping Repairs
While making repairs takes time and money, it's important to handle them before selling your home. Buyers will take notice of even minor problems with your home that haven't been fixed, such as a leaking faucet or dents in walls. When buyers see that even simple repairs haven't been done, they might assume that your house is not in good condition overall. This can cause buyers to avoid making an offer on your home or increase your risk of having to settle for a lower price when selling. Go through your home and make necessary repairs before listing your home.
Not Preparing Your House for Showings and Open Houses
Your house should look its best when you put it on the market. Whether you have buyers making appointments for showings or you're planning to have open houses, your house should be clean and clutter-free. This means doing thorough cleaning in every part of your home, such as vacuuming floors, dusting, washing windows, and wiping down counters and other surfaces. You should also clear out your closets and other areas that are cluttered and make sure they're tidy and organized. While preparing for open houses and showings, you should also clean up your front and backyard, such as getting rid of weeds, trimming bushes and trees, and mowing your lawn.
Keeping Your House Personalized
Home buyers might have a hard time picturing your house as their own if it's filled with your personal items. While it's fine to keep a few decor items around to spruce up your home, such as a vase, you should put away picture frames and other highly personalized items. Having these items around might discourage buyers from putting a bid on your home. When it comes to decor items, keep in mind that buyers might prefer a different interior design style. Keep your decor items as neutral as possible.
Only Doing Limited Showings
Having buyers come to your home for showings might be an inconvenience at certain times, such as when they want to come by on a busy evening. However, limiting your showings could mean that you're missing out on a potential sale. While you might need to be more flexible with your schedule in order to accommodate showings, this can make it easier to sell your home more quickly. Instead of limiting showings to weekends, for example, consider making them available throughout the week if needed.
Not Factoring in Closing Costs
The closing costs on your house can quickly add up, so it's important to factor them in. When you're thinking about how much profit you want to make on selling your home, make sure you're including these costs. Closing costs include many items, such as title insurance, HOA fees if applicable, commissions, escrow fees, and prorated property taxes. Factoring in closing costs when selling your home can help ensure that you don't end up with a lower profit than expected.
Only Looking at Your Highest Offer
You might think that your highest offer is the one you should go with, but this might not be the best choice. Higher offers might have contingencies that could make the selling process more complex than expected. For example, you might have to wait for your buyers to sell their home, which can make the selling process take much longer. You might have buyers making a higher offer while also wanting you to include repair credits, reducing your profit overall. Consider all offers you get on your home, rather than going with the highest one.
Thinking You Can Sell Your Home Easily Without a Real Estate Agent
No matter how simple you think your selling experience will be, doing so without a real estate agent is a big mistake. Real estate agents can help you determine the right listing price, set up open houses, providing advice on staging your home, and ensure that everything goes smoothly overall. Not having a real estate agent to help you out means you have a higher risk of making one or mistakes to avoid when selling your house.
Ormond Beach Real Estate
If you're planning to sell your house, don't make the mistake of not hiring an experienced real estate agent. Mike Glisson has in-depth knowledge of the real estate market in the Ormond Beach area and can provide you with expert assistance when selling your home.