Buying a Home With a Pool
September 11th • 7 min read
With temperatures in Ormond Beach averaging in the mid to high 90's over the seemingly endless summer, it's no surprise that swimming pools can be found in most Volusia County homes. A swimming pool provides endless activities for the family, get togethers, and cookouts, and offers a much needed beat from the heat on a hot day. Pools can not only improve your quality of life, they can also raise the value of your home.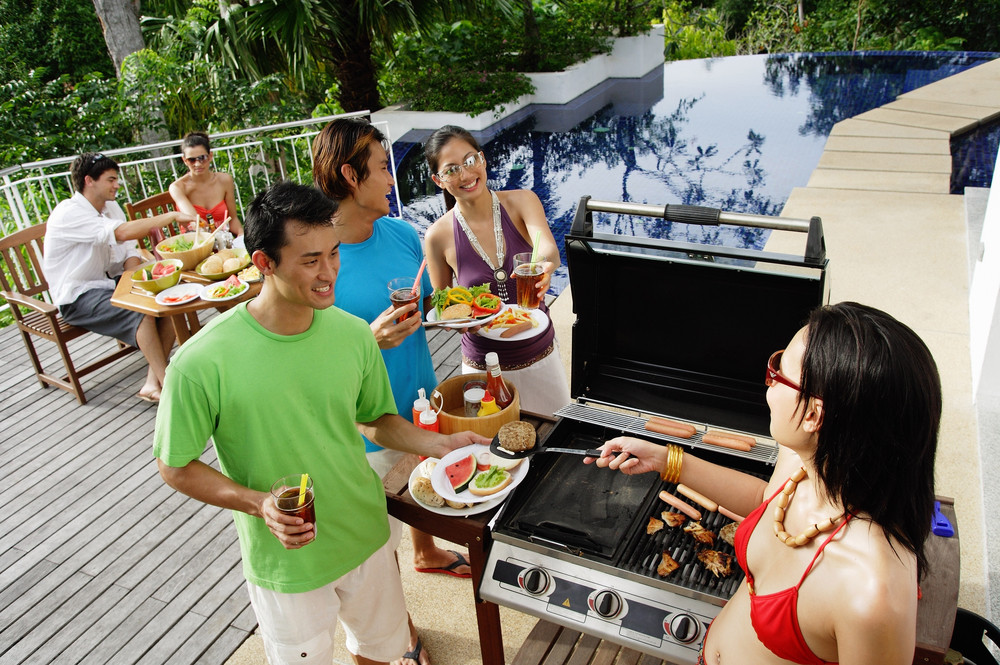 How Much Does it Cost to Build a Pool?
In Ormond Beach, the average cost of building a new swimming pool is $7,813, but can range anywhere from $2,604 to $13,023. The cost, of course, would depend heavily on the kinds of materials used, size of the pool, and any extra add-ons included, such as built-in waterfalls or screen enclosures. The average cost also accounts for:
Labor Costs
Costs of Materials & Equipment
Additional Costs Such As Surface Preparation & Cleanup Fees
Other costs not included in the estimate can include permit fees, sales tax, inspection fees, landscaping fees, and general contractor fees, if one is used.
Residential Swimming Pool Regulations
Although a pool is a sweet escape that brings thoughts of rest, relaxation, and rejuvenation, it's imperative to remember that they can also be dangerous, which is why ordinances and regulations are put in place. Ordinance number 2010-27, § 1, 4-20-10, Section 14-74.06. of the security requirements states that:
Properties subject to this section shall be maintained in a secure manner so as not to be accessible to unauthorized persons or animals.

A "secure manner" shall include, but be not limited to, the closure and locking of windows, doors, gates, fences, swimming pool enclosures, and other openings of such size that may allow a child or adult to access the interior of the property and/or structure. Broken windows shall be secured by reglazing or boarding of the window.
In a nutshell, the Florida Building Code states that all residential swimming pools must either be isolated or enclosed by a barrier, have locks and alarms on all doors or windows that give access to the pool area, all doors or gates must have a self latching device with a release mechanism, or the pool be equipped with an approved safety pool cover.
Does a Pool Add Value to a Home?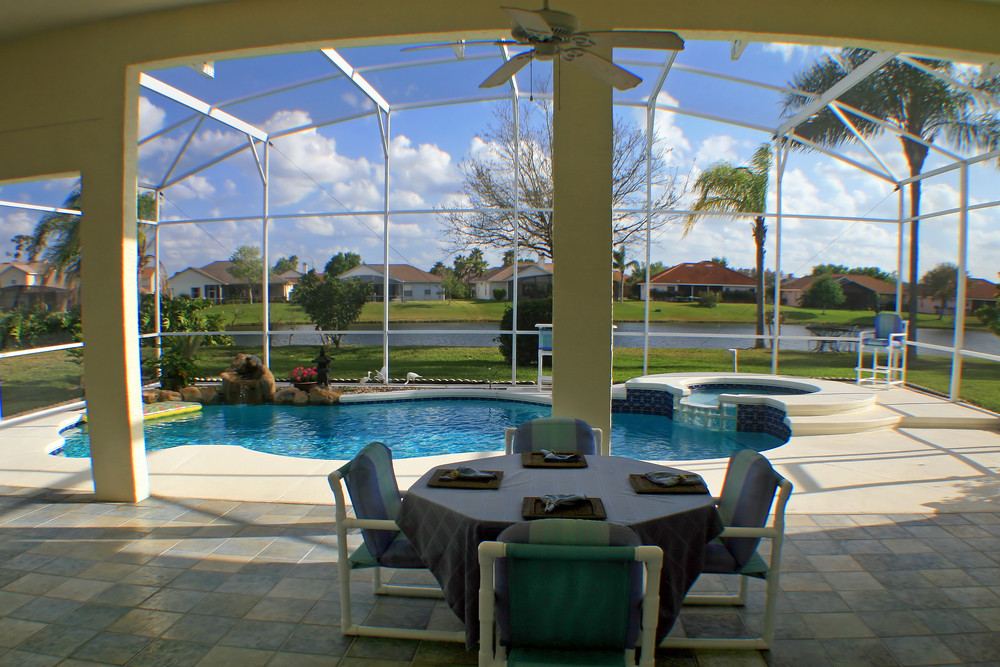 Determining the value a pool adds to your home depends on location, location, location. Since we're in the Sunshine State and temperatures are ideal for swimming almost year round – yes, adding a pool will add value to your home. According to House Logic, a pool can increase the value of your home, on average, up to 7%, or about ⅓ back of the cost of installation. Important factors to remember are:
If your home is in a higher end neighborhood where most other homes have pools
The pool is regularly maintained and fits with the style of your home and neighborhood
The pool doesn't take up the whole yard, there's still room for other activities
Adding a pool into your life should be considered if you plan on living in your home for awhile. Base your decision to do so on your enjoyment of it, and that it can also provide health and fitness benefits. The sheer cost upfront is not ideal for adding a pool just to up the ante of selling your home, but it will definitely add value and make your home a stronger competitor in the real estate market if and when you're ready to sell.
Tips to Selling a Home With a Pool
If you already have a pool installed and are in the seller's market, there are a few things to consider to optimize buyer interest. Since potential buyers are going to be adding additional costs to pool maintenance every month, it's in your best interest to ensure they don't have to spend any more to get your existing pool up to par. Here are some simple suggestions to get ready.
Maintenance. Ensure the condition of your pool is at its prime, it has been regularly cleaned, and all components such as the filter and fuel pump are working correctly. All access points should be secured and should follow the ordinance. Make any repairs to any screen or coverings such as rips, tears, or removing loose debris beforehand. Repair and clean, or pressure wash all patios and decks and seal any cracks or holes.
Landscaping. The areas surrounding you pool or patio are just as important to the eye as the pool itself. Keep the yard maintained and free of pests and make sure flower beds are pruned and weeds are pulled. Add potted or hanging plants around the area to give it a more warm and inviting look.
Staging. You pool shouldn't just look like a hole in the ground with water in it. It should give off the appeal of a tropical oasis, perfect for a hot summer day escape. Decorate the area with cleaned and polished patio furniture, such as lounge chairs and covered tables, and add festive lighting to spruce up the night look. Positioning an outdoor grill and entertaining areas will flood buyer's thoughts with images of birthday parties, barbeques, and other lasting memories spent around the pool.
Consider the Market. Based on where your home is located, consider the most likely demographics of potential buyers. Are you more likely to sell to newlyweds planning on starting a family, or retirees itching to spend the Golden Years living in luxury? Families with very young children may be more hesitant to purchase a home with a pool for safety issues, so take all means necessary that safety measures have been taken. Families with teenagers or retired couples are most likely more interested in daily use or for entertainment purposes. Follow these guidelines to fit what will best meet your buyer's needs.
Ormond Beach Real Estate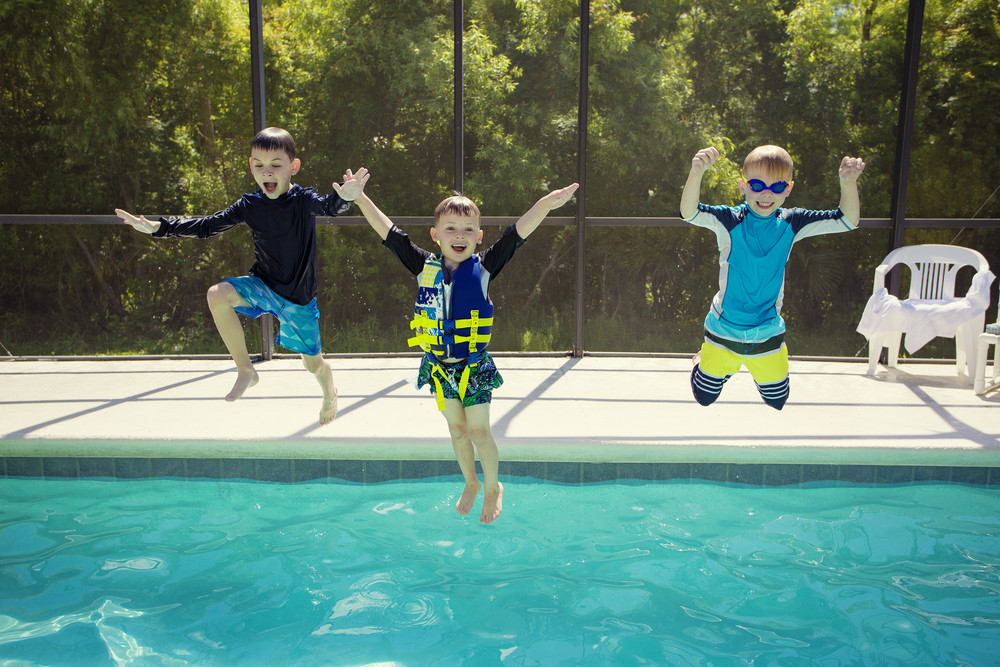 Whether you're in the market to buy or sell a home in the Ormond Beach area, Ormond Beachside Realty is the go to realty. Professional and experienced Ormond Beach real estate agent Mike Glisson can help you find exactly what you're looking for, and effortlessly guide you through the process of selling. Give Mike Glisson a call today at (386) 795- 6050 to get started on your next adventure. Your dream home does exist, and Mike will help you find it.