Home Appraisal vs. Home Inspection: What Are the Differences?
October 28th • 7 min read
If you are interested in purchasing or selling a home, you know that there are a lot of moving parts involved. There are a lot of tasks that have to be completed before you sale can go through in Ormond Beach, Florida. Two of the most important tasks are a home appraisal and home inspection.
There are a lot of people who believe that they go together, but they are actually very different things. Even though they are ordered at the same time, there are several important differences that you need to keep in mind.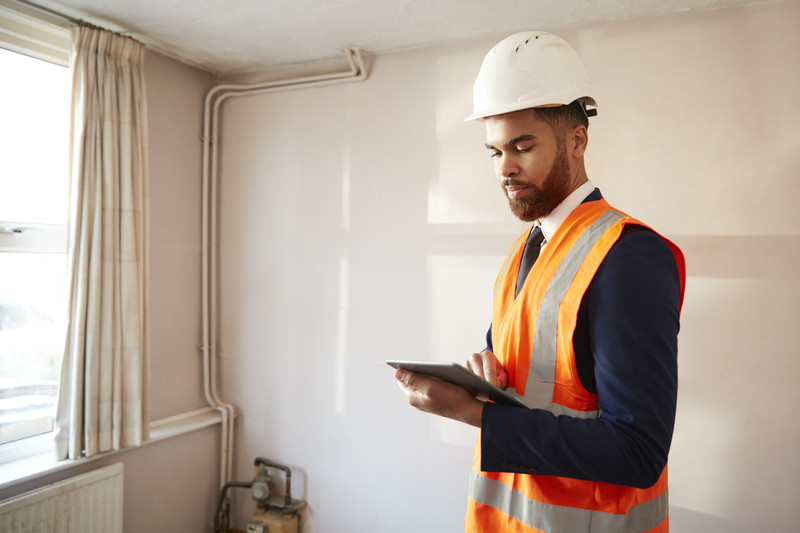 What is a Home Appraisal?
A home appraisal is the process of figuring out how much your house is worth. The home appraisal is not the same as the tax value of your home, and it is not always the same as the price on the contract. A home appraisal is typically ordered after a buyer and seller have agreed on a number. It will let you know how much money your house is worth by taking a look at what similar homes in the area have sold for.
A professional is going to take a look at the size of the house, the size of the lot, the neighborhood your home is in, and the age of your house. Then, by finding similar properties, a professional will come up with an estimated value for your house.
Who Orders a Home Appraisal?
A home appraisal is always performed by a professional. It is not necessarily required for the sale of a house, but if you need to finance the sale of your house, then it will be required by the lender.
The appraisal is always paid for by the buyer and is the responsibility of the buyer, who has applied for a mortgage on the property.
Why Is a Home Appraisal Needed?
The biggest reason why a home appraisal is needed is that the lender will require one for the sale of a house. Even if you do not have a lender, you might still want to order a home appraisal.
A home appraisal is important because it could play a role in how much money the house sells for next time. The lender wants to make sure that he or she will get his or her money back if the house is sold in the near future, and one of the best ways to do so is to make sure the buyer is not overpaying for the house now. That is why a home appraisal is so important.
How Can You Improve the Outcome of a Home Appraisal?
There are a few ways you can improve the outcome of a home appraisal, but the best way to do so is to work with a real estate professional. A real estate agent can take a look at the information included in the home appraisal when it is finished. Then, the real estate agent may be able to challenge the appraisal by saying that the properties used for comparison were not accurate.
Keep in mind that you do not necessarily want to challenge a home appraisal if it is not going to impact the sale of the house. If you don't like the outcome of the appraisal, you might be able to order another one.
What is a Home Inspection?
Another important task is called a home inspection. This is where a professional will go through the house and identify any issues that have to be addressed. Some issues could be major, such as a crack in the foundation. Other issues might be minor, such as a cabinet pull that is kinked to the side or a light bulb that has been burned out. A home inspection will let you know what potential issues you might have to address if you buy a house.
Who Orders a Home Inspection?
Similar to a home appraisal, a home inspection is not required for a sale to go through; however, if you are purchasing a house, you probably want to order a home inspection to make sure there are not any major issues with the home. Therefore, instead of the lender ordering it, you will be responsible for ordering the home inspection. If you have a real estate agent, your real estate agent will probably order the home inspection for you. You will still have to pay the cost of the home inspection.
Why Is a Home Inspection Needed?
There are several reasons why a home inspection is needed. First, you need to know if there are any major repair issues with the house. If you identify repairs that could cost tens of thousands of dollars, you may not want to do them. As a result, you may want to pull your offer.
A home inspection is also necessary because you need to figure out what repairs you need to do if you decide to go through with the sale. Even though you might not think you will back out of the contract, you may have some issues that you need to address once the sale is finalized.
How Can You Improve the Outcome of a Home Inspection?
There isn't really a way you can improve the outcome of a home inspection. The inspector is going to uncover whatever he or she finds. At the same time, you should ask the seller to make sure the home is as clean as possible when the inspector comes through. The inspector is not going to want to touch any of your personal belongings, so you need to make sure they are out of the way. That way, the inspector can take a look at all aspects of the house. This is important for making sure the inspection report is accurate.
Rely on Mike Glisson Realtor for All Real Estate Needs in Ormond Beach
In the end, a home appraisal and home inspection are two very important parts of the sale process. If you are planning on purchasing or selling property in Ormond Beach, Florida, you need to work with a professional real estate agent who can help you ensure everything proceeds smoothly. That is why you should work with Mike Glisson Realtor.
We have a tremendous amount of experience working with buyers and sellers of all types, and it would be our pleasure to help you with your next real estate transaction. Contact us today to speak to a member of our team!