Tips and Tricks to Nail Your Home Inspection
August 2nd • 7 min read
If you want to sell your house for as much money as possible, it is important for you to think about your home inspection. If there are issues discovered on your home inspection, then you might need to give the buyer some money at the closing table to make up for the repairs that need to be done.
Therefore, you need to think about the process of a home inspection ahead of time, to minimize your chances of having to deal with repair credits down the road. Passing your home inspection with flying colors can also speed up the sale of your home. If you want to pass your inspection, take a look at a few of the top home inspection tips you need to know.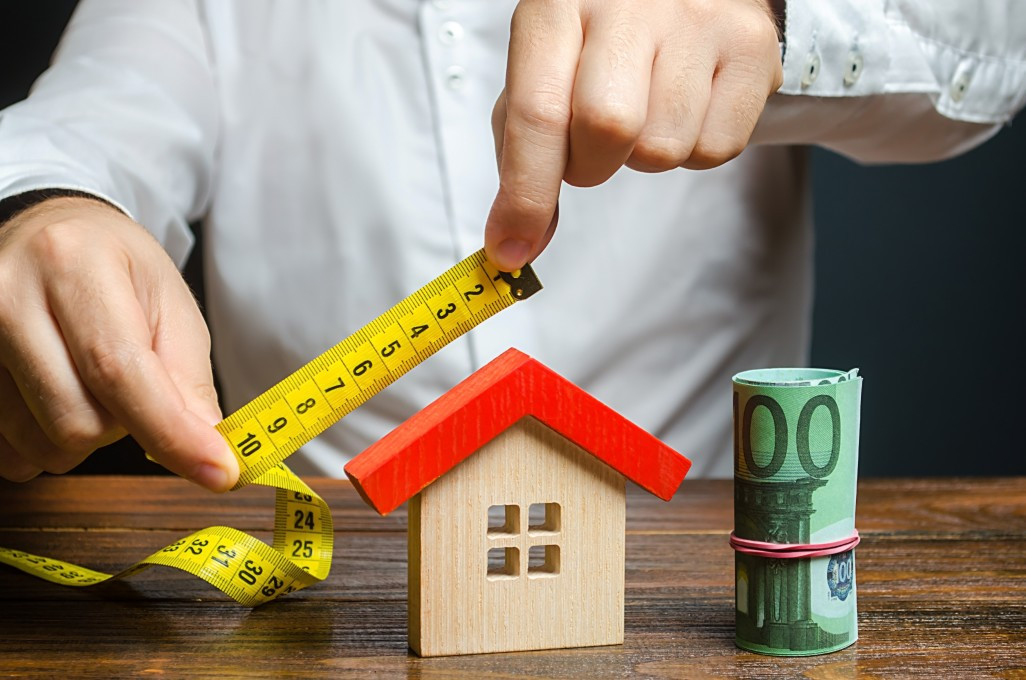 1. Check the HVAC First
One of the most common issues that homeowners deal with is a problem with the HVAC system. You need to pay close attention to the HVAC because it can have a lot of issues that can lead to very expensive repairs. Start by getting the HVAC checked by a technician. Then, make note of any issues that the tech points out. If you can get these addressed before you go to the closing table, you can save a lot of stress both for you and the buyer.
2. Check the Windows for Leaks
A home inspector will note any leaks that are present in the windows, and this can be a problem for the buyer because the buyer will be worried that this could increase the utility bills. If your windows are pretty old, you might want to add some caulk around them. Or, you might want to reach out to a professional who can help you. If you really want to go the extra mile, consider getting new windows. That way, you know they will pass the home inspection.
3. Inspect the Insulation
You should also take a look at the insulation to make sure you have enough in all of the areas of your home. Insulation can be a major problem, particularly if it is old. If there is not enough insulation, the home inspector will note this, and you will need to add more. The best part is that this is a very easy fix. You might even be able to do it on your own. You simply need to make sure that you get the right insulation. If you need help figuring out which type of insulation you should get, go to the local hardware store and ask for assistance.
4. Make Sure the Trees and Hedges Are Trimmed
There are a lot of people who do not trim the trees and hedges regularly. If that is something that you are behind on, it might be time to call a professional landscaper. There are rules that you need to follow about how close branches can be to the house. The rules can vary from area to area, so if you have questions about this, you might want to talk to a landscaper. It might be a good idea to hire a professional right now because an attractive landscape can help you increase the curb appeal of your home.
5. Call The Electrician
You should reach out to an electrician who can help you take a look at the wiring and lights in your home to make sure they pass inspection. This is particularly important if you have an older home. A lot of homes are not checked to make sure they are up to code until they are sold. If you have been in your home for decades, then there is a good chance that code has changed. In addition, your lights might be wearing out.
An electrician can take a look at your lights, identify potential issues, and help you fix them before you put the house on the market. There could also be some wiring issues that need to be fixed. Do not overlook this very important issue.
6. Check the Water Pipes in Your Home
You might not mind a bit of low water pressure or some leaky faucets here and there. But, it will show up on your home inspection, and your buyer will mind. You do not want to give your buyer a credit for something that is a relatively easy fix. Go ahead and call a plumber to swing by the house to check the plumbing. This is something that is better safe than sorry. There might even be a major issue that you have overlooked.
7. Clean Out the Gutters
It might not be safe for you to start walking on top of your roof, but you can always take a look at the roof when you go to clean your gutters. You need to clean out your gutters, as clogged gutters will be noted on the inspection and this gives you a chance to make sure there are no major issues. When you clean out your gutters, lay eyes on your roof as well. If you want to be sure that your roof is fine, you might want to call a pro to come and inspect your roof for you.
8. Don't Overlook the Cabinets on the Inspection
Finally, you should take a look at your cabinets as well. Just about everything is going to be noted on your home inspection, so you should take a look at your cabinets to make sure there are not any issues. Is there a knob that is loose? Is there a hinge that is a bit off? Is there a shelf that is crooked?
Call Mike Glisson Realtor Today For Help With Your Home Inspection
In the end, these are just a few of the many tips you need to follow if you want to pass your home inspection with flying colors. If you really want to pass your inspection as quickly and as smoothly as possible, you should work with Mike Glisson. We have a tremendous amount of experience in the Ormond Beach area and beyond, and we know what home inspectors look for. While just about every home inspection will have something minor, we will make sure that your home inspection is as clean as possible. If you would like to learn more about how we can help you, contact us today to speak to a member of our team! We look forward to working with you.