The Top 9 Home Staging Tips for 2022
April 27th • 7 min read
It is not exactly a secret that the Florida real estate market has been incredibly hot over the past few years. If you are planning on selling your home in the near future, it is important for you to make sure you get as much money as possible out of the deal. This means thinking carefully about how you're going to stage your home during the selling process.
At Ormond Beachside, our job is to help you get as much money as possible for your house, and it would be our pleasure to work with you to stage it appropriately. Learn more below about how to properly remain in your home while selling it, and reach out to us to speak to a member of our team.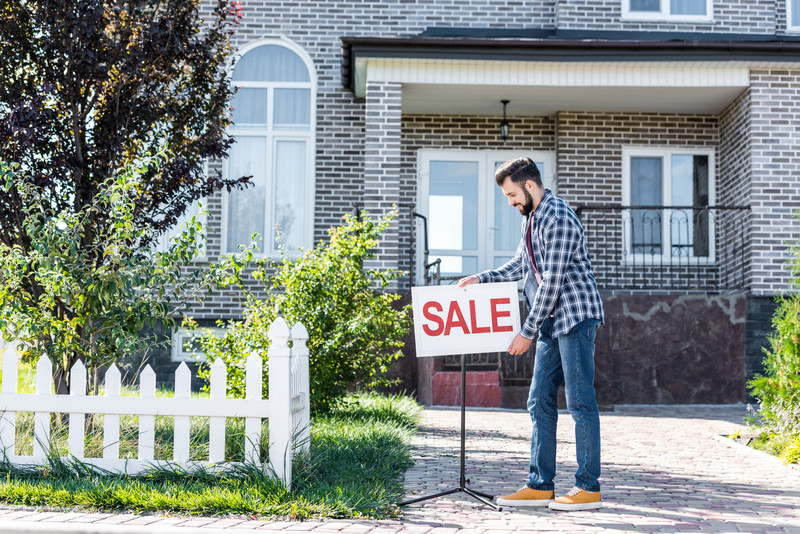 1. Clean Your House Properly
The first part of staging your house is cleaning it properly. You need to show your visitors that your house has been properly taken care of. If you take the time to clean your house thoroughly, your visitors will know that you have properly cared for other areas of the house as well.
This can make a major difference when someone is trying to decide whether there are hidden repairs hiding underneath the surface. If you clean your house, you can alleviate fears related to potential repairs, convincing someone to make an offer on your property.
2. Remove All Clutter from Your House
Of course, you need to remove clutter from your house as well. When someone comes into your home, you want them to imagine what their life might be like in that house. If you have a bunch of clutter all over the floor, it will be difficult for them to do so.
Furthermore, it will make your house feels smaller than it actually is because your guests will not have enough room to walk around. Get rid of the clutter, and make sure it is organized. Do not simply shove it in the closet, as prospective buyers are going to open these doors.
3. Lighting Is Crucial
You want your house to feel warm and inviting, which means you need to think about lighting. You need to do everything you can to maximize the natural light in your home, which means opening the blinds. You should also make sure none of the light bulbs are burned out, because you will want to turn on the lights when someone comes to see your home. Make sure they work properly.
4. Add a Fresh Coat of Paint
You may not have time to do any major repairs before people start looking at your property, but you can still add a fresh coat of paint. This can go a long way toward making your house look fresh and new. This is particularly helpful if you are trying to sell an older home, as it can make your house look updated. You may want to reach out to a professional who can help you decide what type of paint is best, or do the whole job for you.
5. Get Rid of Personal Items
Remember that you want people to imagine what their life might look like in your home. They will have a difficult time doing so if you have a lot of your personal items throughout the house. If there are family photos on the walls, take the time to remove them. You don't need to throw them away or put them in storage, but you need to put them out of sight. If there are toys on the floor, make sure to get store them out of sight as well. If you have family artwork on the refrigerator, make sure you take it down. If you depersonalize your home, it will be easier for prospective buyers to think about how the home might work out for them.
6. Pay Attention to the Temperature
In addition, you should pay close attention to the temperature in the home. If you are trying to sell your home in the winter, make sure people feel warm when they walk through the door. If you are trying to sell your home during the summer, make sure the air conditioning is working. If you keep people comfortable when they arrive, they will be in the right frame of mind to see the positives of your property.
7. Ensure Rooms Are Properly Defined
You don't want people walking through your home to have to wonder what certain rooms are. Make it obvious how you are using different rooms in your home. Clearly demarcating the kitchen and the dining room. Make sure people understand where the living room is. If you have a certain number of bedrooms, make it obvious that the rooms are being used as such. If the garage is supposed to be a place to park your cars, make sure there's enough space for people to do so.
8. Don't Forget About the Exterior
There is never a second chance to make a first impression, and a significant portion of your first impression is going to come from the exterior of your home. You can maximize your curb appeal by cleaning the outside of your home properly. A lot of people do not realize that the outside is just as important as the inside, which is why you need to stage the outside of the home as well. Get rid of any stains or blemishes, and throw away all outdoor garbage and clutter, before you start inviting people to take a look at your house.
9. Style the Tables
Finally, take a few minutes to style the surfaces as well. This includes your end tables, your coffee tables, and your dining room table. You don't have to make it fancy, but you do need to show that you have put in an effort. If you are selling your home around the holidays, don't hesitate to put a holiday centerpiece on your dining room table. This can go a long way toward making your home feel warm and inviting, and it could convince someone to make an offer on your house.
If you are getting ready to sell your house in Ormond Beach, you need to make sure you get as much money for it is possible. This means properly staging it. If you really want to make sure your home has been staged properly, you need to work with a real estate agent who can help you.
At Ormond Beachside, it would be our pleasure to do exactly that. We can help you put your house in the best position possible to maximize its value. Contact us today to speak to our team, or call Mike today at 386-795-6050!