What Are Seller Disclosures and Why Do They Matter?
February 12th • 6 min read
A disclosure is an important part of every real estate transaction. It is a legally binding document where the seller is transparent about any property conditions that might adversely affect its value. If a seller intentionally conceals required information, they can be sued and suffer legal consequences. Sellers cannot use the phrase "As Is" to get around sharing certain flaws or conditions about the property they're selling as an attempt to get around disclosure laws.
Both sellers and buyers should be aware of disclosure requirements. Sellers should understand disclosures, so they aren't sued or charged with a crime, and buyers should understand what rights when it comes to information about the property they plan to buy.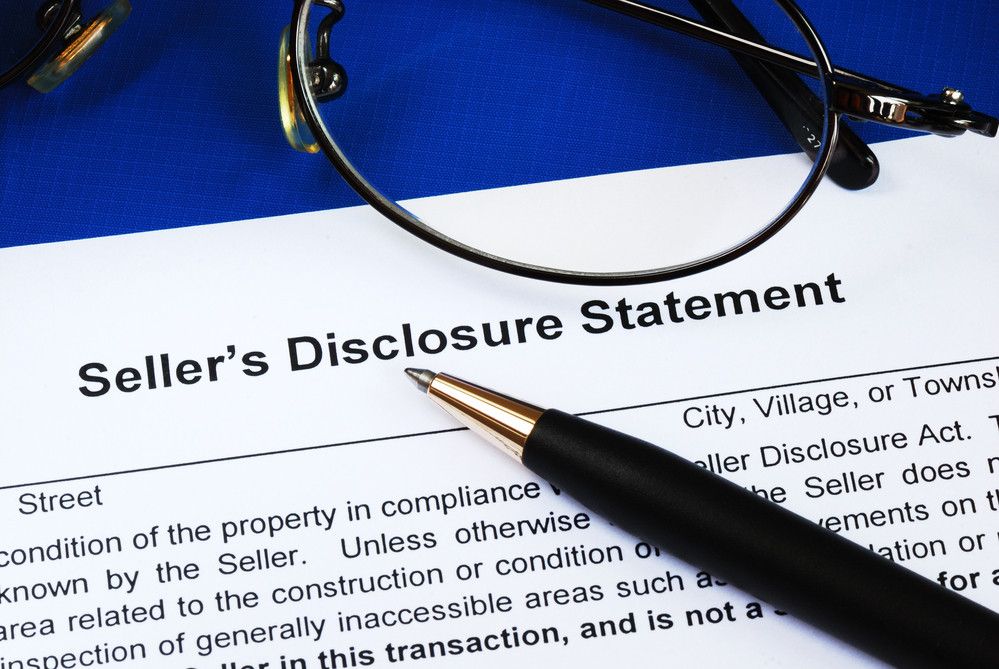 What Federal Disclosures are in Place?
Certain disclosures are required under federal law in all 50 states, and sellers must be certain they are fully transparent about these issues. The primary disclosure relates to lead-based paint and other lead hazards. Under the Lead-Based Paint Hazard Reduction Act of 1992, information must be shared for all transactions if the home was built prior to 1978.
Sellers must also provide buyers with the EPA's pamphlet, "Protect Your Family from Lead in Your Home." Under this law, buyers also have the right to conduct an inspection for lead paint within 10 days (unless the time period is waived). Other material defects are also required to be disclosed, but the specifics can vary depending on individual state laws.
What Do Sellers Need to Disclose in Florida?
As a Florida homeowner, by law, you must share facts or conditions about the property that substantially have an impact on its value or has certain issues buyers cannot easily see for themselves. Generally, in Florida, sellers must include the following disclosures:
Radon: Radon occurs naturally and is often found in Florida.
HOA and condo membership: Many properties throughout Florida are governed by HOA or condo memberships which come with fees and other property requirements.
Property taxes: Taxes fluctuate and buyers should not assume the seller's current taxes will remain the same after-sale, especially if improvements have or will be made because this can trigger an assessment.
Coastal risks: Coastal properties are at higher risk for erosion and buyers must be made aware of any regulations where alterations to prevent erosion may be deployed that affect the property.
Legal issues: If any legal claims, court proceedings, or complaints exist, this needs to be shared with potential buyers, including any disputes over property boundaries.
Sinkholes: Sinkholes are a common event in Florida and disclosure should include any past or current incidents.
Environmental hazards: Mold, asbestos, lead, and defective drywall are common Florida property issues.
Pest infestation: Pests frequently invade Florida homes and any significant infestations must be shared with buyers under state law.
Flaws or problematic issues: This disclosure includes major problems associated with the home's structure, including but not limited to the roof, electric, plumbing, HVAC, and big-ticket appliances.
Many of these disclosures are outlined on a standardized form used in Florida. Your real estate agent can ensure you properly share all the information about the property that is required by law. There are some disclosures that may not be required by law, but might be wise for sellers to be transparent about anyway.
What Does Not Have to be Disclosed?
Many people often think if someone died in a home it has to be disclosed. In some states, this is required but Florida is not one of them, even If a murder or suspected murder occurred. Sellers also aren't required to disclose if a property has been inhabited by someone infected by HIV or AIDS. If the home was used as a meth home is also not explicitly required in Florida to disclose, but if there are defects caused that materially affect the home's value, then this must be shared.
If you are asked directly about non-required disclosures, this can get tricky. Legally, you don't have to share but if you are asked directly and lie, this can get complicated down the road. It's always smart to talk to an experienced and knowledgeable real estate expert to help you navigate how you should answer these questions.
How a Real Estate Professional Can Help
Whether you're a buyer or a seller, it's always a good idea to seek the advice of a professional to answer questions about issues sellers aren't legally required to disclose in Florida. Or, if you're a buyer, what types of non-disclosures are deal breakers for you, and how an experienced agent can help research properties to find any potential underlying issues.
Mike Glisson is a native Floridian with three generations of Ormond Beachside family history. As one of the best-known real estate agents in the Ormond Beach area, he knows the community well! If you're planning to sell your house, don't make the mistake of going it alone. Mike Glisson possesses the expertise sellers need to ensure they don't position themselves for a lawsuit due to disclosure issues after their house is sold. If you're a buyer, Mike Glisson can help you identify acceptable properties and ensure you don't make a substantial financial investment without knowing all you need to know to make an informed decision. He'll help you through the process and make sure disclosure issues are addressed before any business is done.
Contact Mike Glisson to learn more about his services or to get started on listing your home for sale.
Sources: