What Can Hurt Your Property Value? Fix These 7 Things Now!
May 14th • 6 min read
If you are getting ready to put your home on the market, you want to sell it for as much money as possible. This means you will need to think carefully about what impacts your property value.
Just as you are thinking about ways to increase your property value, you also have to think about the issues that could hurt the value of your home in Ormond Beach. What are a few examples? Take a look at the list below.
1. Utilities That Are Behind on Maintenance
One of the most important issues that can impact the property value of your home has to do with maintenance for your utilities. This includes your gas, electric, and water systems. You need to make sure you get these utilities inspected and maintained from time to time. If you do not stay up-to-date on the maintenance of these utilities, a potential buyer is going to be worried that one of these utilities could break as soon as they buy the home.
Therefore, you should make sure the maintenance on your utilities is up-to-date. If there are any issues with your utilities, try to fix them before your home hits the market. This way, buyers will know that they are purchasing a home in good condition.
2. A Problem with the Roof That Has Been Overlooked
Similarly, you also have to think about the roof of your home. When you are looking at a house, the roof is usually not the first place people start; however, it will show up on an inspection. If your roof has problems, this can be an expensive fix.
For this reason, buyers may not want to purchase the home. Make sure you get your roof checked out before your house reaches the market. That way, the value of your home will not be pulled down by a faulty roof.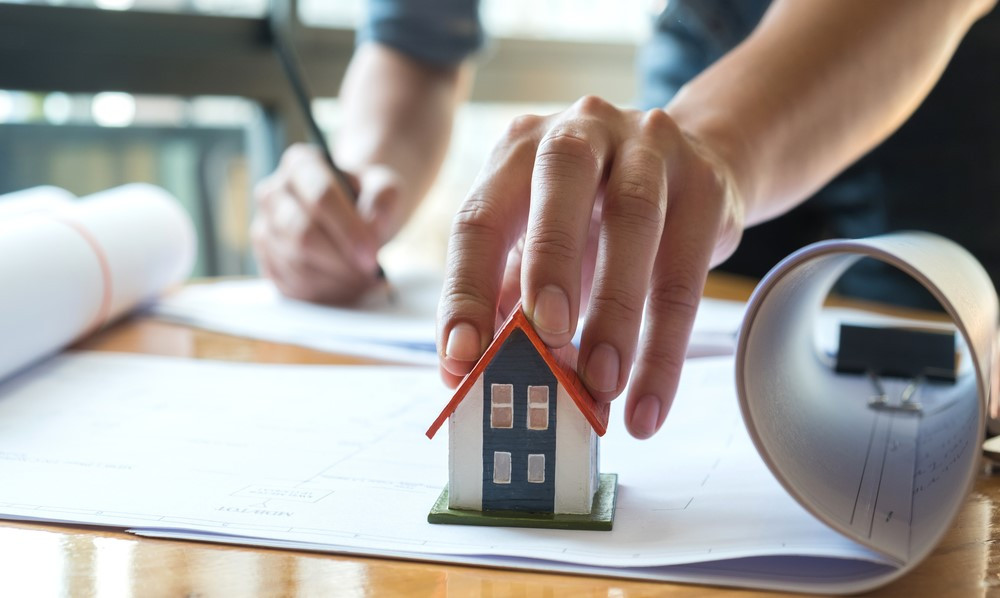 3. Too Much Clutter in the Yard
The curb appeal of your home plays a role in how much money you can get for it. If your yard is in poor condition, or if it is overrun by lawn equipment and toys, your curb appeal will suffer. As a result, your property value will drop as well. Upgrades to your yard, such as elaborate landscaping or a koi pond, can also hurt your property value because potential buyers will not want to take care of it.
If you would like to improve the curb appeal of your home, make sure your yard is well-maintained. Show buyers that you have taken care of the yard. This will increase your curb appeal and property value.
4. Interior Wall Paint That Is Not Attractive
You need to take care of the inside of your home as well. If you have unsightly interior paint, this could discourage potential home buyers. You may want to add a fresh coat of paint to the walls, cabinets, and trim areas.
If you are interested in doing this, call a professional for help. That way, you don't purchase the wrong paint, brush, or roller. If you can avoid common painting mistakes, your interior walls will look beautiful. This can even increase the value of your home!
5. A Garage That Has Been Converted
If a potential buyer is looking for a home with a garage, they are looking for a place to park their cars. If they discover your garage is anything except a place to park a car, they are going to be disappointed. Even though you may want to convert your garage to a home office, playroom, or gym, a potential buyer will probably not want to use your garage for the same purpose.
If you are planning on putting your house on the market, convert your garage back to a place to park cars. This will help you get the most money for your home.
6. Too Much Carpet in the Home
In addition, your carpet may be in good condition; however, it will quickly begin to show signs of wear and tear. It may retain odors, develop a few stains, and can be difficult to keep clean. In addition, too much indoor carpeting can also be expensive to replace. Carpets can also trap indoor allergens, which can scare away some buyers. If you have too much carpet in your home, you may hurt the value of your property. Therefore, you may want to consider getting it professionally cleaned before your house reaches the market.
7. A Home That Is Too Personal
Finally, if you are home is too personal, this can hurt your property value as well. When people arrive at your home, they want to envision what their life might look like in it. They do not want to envision what your life looks like. Therefore, try to remove any personalization from the home if you have a showing coming up.
You should put away family pictures, put away toys, and make sure the home looks standardized. This will make it easier for a potential buyer to envision themselves living there.
Work With A Professional Real Estate Agent To Get the Most Money Possible for Your Home
These are just a few examples of common issues that could impact the property value of your home. If you are interested in selling your home for as much money as possible in the Ormond Beach area, you have to work with experienced professionals. Mike Glisson can help you sell your home quickly for as much money as possible. Contact Mike today to learn more about how he can help you!